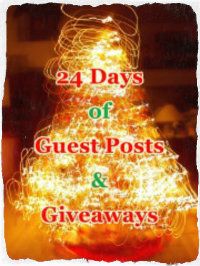 Christmas is three days away. How did that happen? I know time flies, but this is ridiculous. A friend of mine sent me a text message saying the exact same thing. Thank goodness the world didn't end! Now we get to open our presents under the tree, get to drink a little more eggnog, get to spend more time with our family. Yes, time does fly. I'm just glad I get a little more of it to do all the things I want to do...and finish all the books I want to write. The list is piling up. *laughs*
Let's announce another winner, shall we?
Today's
winner of an ebook copy of KISSING KENDAL
is:
Holly
.
Congratulations, Holly! I've sent your information to Jennifer and she will email you soon. Happy holidays!
Now, let's get to today's special post. In all the Christmases that you've experienced through the years some were disasters while others were utterly perfect. Well, today, Cecily shares with us one of her perfect Christmas days! It's such a pleasure having Cecily on the blog today.
Take it away, Cecily!
Christmas and Zombies and Hedgehogs. . . Oh My!
First, dear readers, let me congratulate you on surviving the dreaded December 21st Zombie Apocalypse, and arriving at December 22nd unscathed.
Okay, relatively unscathed. I'm sure we all had our challenges yesterday – fleeing the zombies, burning their slavering corpses, explaining to Aunt Zelda why fruitcakes are a tragic and best-forgotten artifact of the 1980's. But, as a collective group, it looks like we've managed to pull it out. . . again. And without the help of Jesse Eisenberg this time!
So SNAPS to you, peeps! We can no doubt anticipate and happy and peaceful forty minutes before someone foretells the great Hedgehog Apocalypse of 2019.
Because, make no mistake, it IS coming!
But I digress....
So, what makes the perfect Christmas day, you ask? Is it presents and holiday carols, mountains of food and wretched caloric excess? Is it friends and family converging to celebrate the goodwill and generosity that make us humans rather than hedgehogs?
No, to me, the perfect Christmas is something indescribable that's felt deep within. . . not unlike the aftermath of a large Mexican dinner.
It begins as I descend my freshly vacuumed staircase to find my husband (Zac Efron) cooking my fave spinach omelet in an iron skillet. (He prefers to use iron when he cooks for me since it addresses my womanly iron needs and tends to keep fairies away. Oh, and he's shirtless, did I mention that?) Around the Christmas tree, our children gather, well-groomed and holding hands (definitely not attempting to disembowel each other), while the cat looks on with vague satisfaction, noshing a discarded femur from yesterday's zombiefest.
In the distance, the fire crackles and CNN hums its soft melody. Anderson Cooper presides over a scene of global unification – Israelis and Palestinians, vegans and carnivores, the Amish and the Kardashians – all rejoicing together in their victory over Zombiekind.
Zac floats to my side and rests a gentle palm at the base of my spine. "You were magnificent last night," he whispers softly, so the children can't hear.
I'm not sure if he's referring to the forty-or-so zombies I dispatched, or to what happened after (wink wink, nudge nudge) so I just smile and blush.
Outside, sunlit snow flutters through the cedars, like a brilliant chorus of falling diamonds across the sky. I can't help but marvel at how rainbows glitter off the childrens' hair as they dash outside to frolic in a snow drift. They don't mind our decision to forgo gifts this year. On the contrary, they're proud to have played a part in our successful campaign to end world hunger and resolve the global economic downturn.
As Zac pads across the living room to envelop me in a hug, I find myself musing that, today at least, the world is at peace.
Of course, anyone who knows me realizes this is the moment when a new wave of zombie hedgehogs attack, and the neighborhood falls to ruin.
So yeah, maybe the perfect day is a fantasy.
Existentialist philosopher Arthur Shopenhauer once wrote that humans are creatures of striving. That, if given our heart's desire, we wouldn't be happy. We'd be miserable. And bored.
I have to wonder if maybe he was right.
Maybe we're not much better than the noble hedgehog, diligently wading though our slop-field of life. Maybe Zac Efron will never make me a spinach omelet, and my kids will never willingly relinquish their Nintendo.
But I take solace in the knowledge that, for one day, we put aside our petty 'vegan vs. carnivore' squabbles. For one day, angels exist. For one day, we let go of the striving and allow ourselves to just be.
Because in the end, aren't we all perfect versions of ourselves?
(Except for zombies...they stink. Literally.)
So what do you guys think? If you got everything you wanted, would you be happy?
When I met Cecily in Vegas a couple of months ago, I thought to myself, she's so tall. When I recovered from that, my second thought was, she's so pretty. And then when I recovered from her overall sparkly-ness, I thought, she's so cool and I want to be her friend. So color me happy when she wanted to be a part of this little event I've put together. Yes, Cecily, if you feel like someone's watching you, that's me--in a none creepy, put-the-lotion-in-the-basket kind of way, I promise!
Since I already know everything there is to know about Cecily (not in any weird stalker-y way) it seemed unfair to keep that knowledge all to myself, so here's what you need to know:
Cecily White, Psy.D. is a part-time university professor and full-time mom who loves messing with her characters' lives. She can swear in Klingon, take down alien aggressors using her mind (or chopsticks), and kill spiders without getting schmutz on her shirt. Cecily currently lives in Missouri with one husband, two children, and a schizophrenic yet well-mannered cat, where she is hard at work on the next book in her upcoming Angel Academy trilogy (April 2013, Entangled Teen).
You can visit her at
www.cecilywhite.com
.
Besides her website (which is uber cool), here are the other places where I stalk...*coughs* I mean where you can find her:
Blogs:
www.doomsdaisies.com
,
www.entangledteen.com
Twitter: @CecilyWhite
Facebook:
www.facebook.com/AngelAcademySeries
Make sure to add Prophecy Girl to your TBR today!
Goodreads:
http://www.goodreads.com/book/show/14741366-prophecy-girl
Cecily's offered up some awesome prizes for today's GIVEAWAY!
Here's what you can win besides the gift card:
So don't miss out on winning by not entering.
This giveaway is open until
Dec. 27, 2012
.
If you want to share this giveaway on your blog or website, the HTML code can be found
here
.
For all the up to date dish on the rest of the
24 Days of Guest Posts and Giveaways
, please make sure to like the
Facebook Page
.